The Classic Car Auction 2013-2014 Yearbook
30 October 2014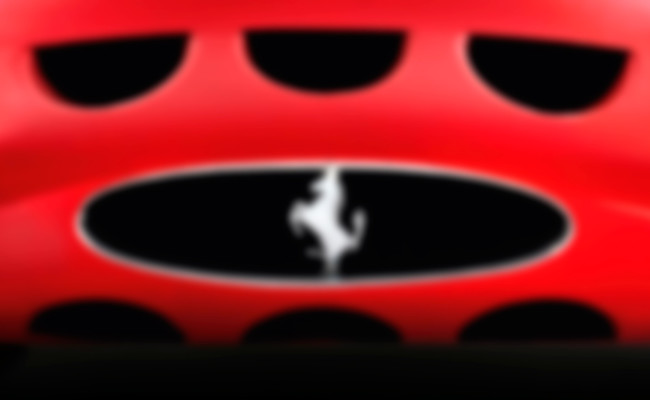 The 2013-2014 edition of the yearbook covers the preceding classic car auction season, from 1st September 2013 to 31st August 2014
For the sixth consecutive year, Credit Suisse sponsors the
Classic Car Auction Yearbook as part of its Classic Car Program that celebrates
10 Years in 2014
PADUA, Italy (30 October 2014) – Historica Selecta's Classic Car Auction Yearbook, the leading and only combined source of annual, international collector car market sales, launched its 19th edition on the evening of Thursday, 23rd October nearby the annual Auto e Moto d'Epoca Fiera di Padua. The new yearbook reports on the remarkable, preceding season of collector car auctions that reached new heights with the highest sales rate in the last 20 years of 76%, nearly twice the number (245) of cars sold above a million dollars compared to the previous year and, for the first time, more than $1 billion dollars in overall sales.
"The new Classic Car Auction 2013-2014 Yearbook reports on an incredible season that exceeded even the most seasoned experts' expectations with an increase in dollars of 42% over last year and a $38 million record sale in California this August of the 1962 Ferrari 250 GTO presented by Bonhams," says Adolfo Orsi Jr., historian, specialist and president of Historica Selecta, which is based in Modena, Italy. "After more than 20 years of market analysis, we're seeing the bigger picture of generational evolution among collectors, with more interest among younger ages, and a shift in what is considered blue chip, which leaves us with the continuing need to better understand the data of what is selling and why."
"Also, the market was more "Ferrari-centric" than ever before, with 48 of the top 100 sales. Overall, Ferrari sales made up 33.36% of the total turnover for the 2013-2014 season," adds Mr. Orsi.
This year's attendance of the Yearbook presentation increased by 20% over last year with more than 70 influential automotive industry principals, top auction executives and significant collectors present from all over Europe and the United States. The evening included a reception, presentation by Co-authors Adolfo Orsi Jr. and Raffaele Gazzi and panel discussion with commentary and analysis by leading auction house executives Philip Kantor of Bonhams, Matthieu Lamoure of Artcurial Motorcars and Augustin Sabatié-Garat of RM Auctions.
"We are happy and thankful that due to the long term partnership with Credit Suisse we are able to have peace-of-mind throughout the year while producing the Yearbook, to continue delivering this report to market insiders who rely on its analysis," says Mr. Orsi.
The Classic Car Auction Yearbook is the only historical reference book in the collector car world that provides an in-depth analysis of top international auction sales with data going back 21 years to follow how important marques and models have performed. Chapters in this edition include the authors' Introduction, Market Analysis with comments from principals of auction houses, Top 250 cars sold of the season, Top 100 graphs for make, country statistics and manufacturing period, "Top Ten", Season Case Study, Twenty years of "Top Five" and "Top Twenty," and overall Auction Season Results with an extensive list of every car sold sorted by value, make, model, year, auction date and auction house. Extensive reporting on cars offered and sold in earlier times, graphs and visuals are also provided as valuable tools for analysis.
About the Classic Car Auction Yearbook
Launched in 1993, HISTORICA SELECTA's Classic Car Auction Yearbook, sponsored by Credit Suisse since 2009, is authored and edited by company founders and historians Adolfo Orsi and Raffaele Gazzi. The 2013-2014 Classic Car Yearbook is available for €60 and distributed through the following network of international sellers and web sites, along with select previous editions still available for sale: Chater's Booksellers (England), Motors Mania (France), Schröder & Weise Classics (Germany), Libreria dell'Automobile, Gilena International and Shopping Formula 1 (Italy), Autonet Carbooks (Netherlands), BM Classics (Switzerland), Mr. Shinichi Ekko (Japan), and Amazon (USA). For more information please contact HISTORICA SELECTA via email info@historicaselecta.it.
About the Credit Suisse Classic Car Program
Throughout 2014 Credit Suisse has been celebrating the 10th anniversary of its Classic Car Program: During the Grand Prix de Monaco Historique in May Credit Suisse again built the Drivers Club as a "Chalet Suisse" and presented the 4th Credit Suisse Historic Racing Forum. At the Pebble Beach Concours d'Elegance weekend in August Credit Suisse became presenting partner of the the newly launched "Pebble Beach Classic Car Forum." In September at the Goodwood Revival another full program of activities included the 5th Credit Suisse Historic Racing Forum as one of the highlights offered in the restored Credit Suisse Race Control building. For more information please visit credit-suisse.com/classiccars.
About Historica Selecta
Historica Selecta was founded in Modena, Italy in 1990 by Adolfo Orsi and was soon joined by partner Raffaele Gazzi in 1991. As leading specialists in the international collector car market and champions for historical preservation, Historica Selecta often advises many of the world's most prestigious museums, companies, private events, concours d'elegance and collectors.
# # #